The Swift, Certain, and Fair (SCF) approach shares the National Network's guiding principles in its approach to community supervision. SCF reduces reoffending, arrest, and incarceration by replacing unpredictable and high-level sanctions for probation violations with swift, certain, but small penalties. Research has shown that the transparent, consistent, and immediate response is a vital tool in shaping behavior and improving the perception that sanctions are fair. Using community supervision is much more cost effective than a prison sentence or jail term, allowing offenders to work, care for their families, and pay taxes. After a successful pilot in Hawaii known as Hawaii HOPE, similar probation programs are now operating in numerous other states across the U.S., and the U.K. is starting to adapt SCF principles to sobriety pilots in London and Glasgow.
Amos, S., Crim, D., Taxman, F. S., Reedy, D. C., Moline, K. I., Ormond, M., & Yancey, C. (2003). Strategies for the Drug-Involved Offender.
Bulman, P. (2010). In brief: Hawaii HOPE. NIJ Journal, 266, 26-27.
Carns, T. W., & Martin, S. (2011). Anchorage PACE probation accountability with certain enforcement: A preliminary evaluation of the Anchorage pilot PACE project. Alaska Judicial Council.
DuPont, R. L., & Humphreys, K. (2011). A new paradigm for long-term recovery. Substance Abuse, 32(1), 1-6.
Caulkins, J. P., & DuPont, R. L. (2010). Is 24/7 sobriety a good goal for repeat driving under the influence (DUI) offenders?. Addiction, 105(4), 575-577.
DuPont, R. L., & Wish, E. D. (1992). Operation tripwire revisited. American Academy of Political & Social Sciences.
Harrell, A., Cavanagh, S., & Roman, J. (2000). Evaluation of D.C. Superior Court Drug Intervention Programs. U.S. Department of Justice: Office of Justice Programs, National Institute of Justice. Washington, D.C.
Harrell, A., Roman, J., Bhati, A., & Parthasarathy, B. (2003). Impact Evaluation of the Maryland Break the Cycle Initiative.
Hawken, A. (2013). WISP: What have we learned? Presentation to the Seattle City Council.
Hawken, A. (2010). HOPE for probation: How Hawaii improved behavior with high-probability, low-severity sanctions. Journal of Global Drug Policy and Practice, 4(3), 1-5.
Hawken, A., & Kleiman, M. (2007). H.O.P.E. for Reform.  The American Prospect.
Hawken, A., Caulkins, J., Kilmer, B., & Kleiman, M. (2013). Quasi‐legal cannabis in Colorado and Washington: local and national implications. Addiction, 108(5), 837-838.
Hawken, A., & Kleiman, M. (2009). Managing Drug Involved Probationers with Swift and Certain Sanctions: Evaluating Hawaii's HOPE: Executive Summary. Washington, DC: National Criminal Justice Reference Services.
Jackley, M. J., General, A., & Dakota, S. Analysis of 24/7 Sobriety Program SCRAM Participant DUI Offense Recidivism.
Kennedy, D. M. (2009). Deterrence and crime prevention: Reconsidering the prospect of sanction (Vol. 2). Routledge.
Kilmer, B., Nicosia, N., Heaton, P., & Midgette, G. (2013). Efficacy of Frequent Monitoring With Swift, Certain, and Modest Sanctions for Violations: Insights From South Dakota's 24/7 Sobriety Project. American Journal Of Public Health, 103(1), e37-e43.
Kleiman, M. A.R. (1987). Crackdowns: The effects of intensive enforcement on retail heroin dealing. John F. Kennedy School of Government, Harvard University.
Kleiman, M. A. R. (1997). Coerced abstinence: A neopaternalist drug policy initiative. The new paternalism: Supervisory approaches to poverty, 182-219.
Kleiman, M. A. R., & Hawken, A. (2008). Fixing the Parole System. Issues In Science & Technology, 24(4), 45-52.
Kleiman, M. A. R., & Hawken, A. (2009). Washington Intensive Supervision Program: Evaluation Report.
Kleiman, M. A. R. (2011). Justice reinvestment in community supervision. Criminology & Public Policy, 10(3), 651-659. 
Kleiman, M. A. R., Tran, T. H., Fishbein, P., Magula, M. T., Allen, W., & Lacy, G. (2003). Opportunities and barriers in probation reform: A case study of drug testing and sanctions. California Policy Research Center.
Maxwell, S. R., & Gray, M. K. (2000). Deterrence: Testing the effects of perceived sanction certainty on probation violations. Sociological Inquiry, 70(2), 117-136.
McVay, D., Schiraldi, V., & Ziedenberg, J. (2004). Treatment or incarceration. National and state findings on the efficacy and cost savings of drug treatment versus imprisonment. Washington, DC: Justice Policy Institute.
National Partnership on Alcohol Misuse and Crime. (2009). South Dakota 24/7 Sobriety Project.
O'Connell, D., Visher, C. A., Martin, S., Parker, L., & Brent, J. (2011). Decide your time: Testing deterrence theory's certainty and celerity effects on substance-using probationers. Journal of Criminal Justice, 39(3), 261-267.
Paparozzi, M. A., & Gendreau, P. (2005). An intensive supervision program that worked: Service delivery, professional orientation, and organizational supportiveness. The Prison Journal, 85(4), 445-466.
Paternoster, R., & Iovanni, L. (1986). The deterrent effect of perceived severity: A reexamination. Social Forces, 64(3), 751-777.
Sah, R. K. (1991). Social osmosis and patterns of crime. Journal of political Economy, 99(6), 1272-1295.
Singh Bhati, A., Roman, J., & Chalfin, A. (2008). To Treat or Not to Treat: Evidence on the Prospects of Expanding Treatment to Drug-Involved Offenders. U.S. Department of Justice: Justice Policy Center, Urban Institute. Washington, D.C.
Snell, Clete. (2007). Fort Bend County Community Supervision and Corrections Special Sanctions Court Program: Evaluation Report.
West, L. P., & Cook, T. C. (2005). Wyoming's Serious and Violent Offender Reentry Initiative: An Evaluation of Phase 1 Institution-Based Reentry Programming for Adults & Juveniles.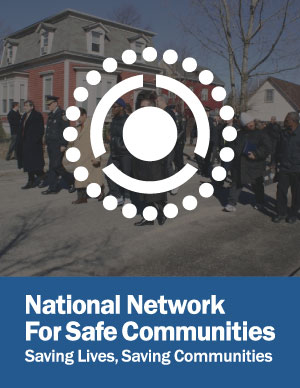 This is an example of a swift, certain and fair warning hearing written by Judge Steven Alm.
Read More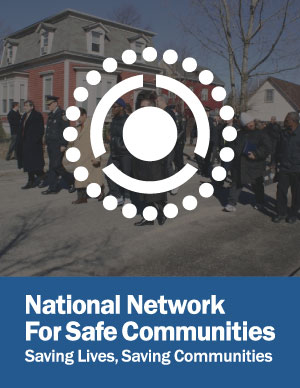 The Washington Intensive Supervision Program (WISP) started in February 2011 as a pilot project in Seattle to test whether the principles of SCF community supervision could succeed for higher risk parolees as well as probationers. With the aid of individuals involved in the original HOPE program, and a remarkable level of coordination and motivation among WISP staff, WISP quickly achieved a high degree of fidelity to the original HOPE model.
WISP clients differed significantly from those previously successfully supervised by SCF programs. As one of the first SCF programs to supervise parolees, WISP generally supervised individuals with longer and more serious criminal histories than previous programs. WISP clients also had a wider variety of drug abuse problems, with heroin in particular being a notable challenge.
The pilot was such a success that in April 2012, the state legislature overwhelming passed a law rolling out the program statewide. In rapid fashion, approximately 17,000 offenders supervised out of 113 field offices were oriented into WISP.
Read More