International
Interventions (II)
Chihuahua State, Mexico
Nuevo León State, Mexico
Malmö, Sweden
Ceará State, Brazil
Honduras*
El Salvador *
London, UK *
Bermuda *
Background and Introduction
NNSC significantly broadened the scope of our network in 2017 with the launch of an international portfolio. International Interventions collaborates with a diverse range of partners outside the U.S. on effective strategies to increase community safety and reduce violence. NNSC's international portfolio requires significant country-based adaptation, taking into account variations in social norms, histories of violence, institutional capacity and legitimacy, and more. By building coalitions of key stakeholders in communities, sharing knowledge among cities in the NNSC network, and consulting with subject matter experts, NNSC's International Interventions portfolio is playing a meaningful role in addressing global violence.
Guided by our six key principles, we take steps to learn from our partners in an effort to fully understand the challenges they face. These steps include action research and convening local thought leaders who will work with us to adapt the framework to their context. Building coalitions of key stakeholders in the community, knowledge sharing with other cities in our network, and consulting with subject matter experts are different ways we support our partners. The goal is to achieve sustainable impact through leveraging and reallocating existing resources and social capital to implement the strategy, rather than relying on significant additional funding.
Legitimacy
At International Interventions, we believe that successful violence reduction must be a collective effort across institutions and communities. Effective violence reduction hinges on the legitimacy of state institutions in the eyes of the community—when legitimacy goes down, violence goes up. Communities need to see law enforcement, especially the police, as fair, respectful, and on their side. Our work in the United States continuously addresses questions of legitimacy in cities and communities that have been historically marginalized and where institutions have struggled to meet the needs and demands of the people they serve. International Interventions brings this understanding of how legitimacy issues play out in practice to our global network.
As a global community we have committed to certain principles of human rights, global development, and international cooperation. We believe that NNSC approaches can be a positive part of the solution to violence outside the U.S., just as they have been a part of the solution to reducing violence within the U.S.
Violence Across Borders
This panel from the 2019 NNSC National Conference discusses violence prevention that has been developed in one setting and is applied in settings that are both new and different but share underlying fundamentals. The panelists consider the shape of the problems on the ground and how to address them.
Panelists:
Adrienne Klein, Field Associate, Group Violence Intervention and International Interventions, National Network for Safe Communities (moderator)
Jeremy Biddle, Founder & Executive Director, MetroPEACE, DC
Isael González Goodman, Director of Ranchero Pandillero, Center for Adolescents of San Miguel de Allende, MX
Rachel Locke, Head of Research, Grand Challenge on 16.1, Pathfinders for Peaceful, Just and Inclusive Societies at the Center on International Cooperation, New York University
Glenn L. Burt, Jr., Multi-Strategy Project Coordinator – Supervisor, Community Navigator Unit, Minneapolis Police Department, MN
Rory Geoghegan, Head of Criminal Justice, The Centre for Social Justice (CSJ), UK
Effective Violence Prevention: Progress and Practice in Non-U.S. Contexts
This panel from the 2017 NNSC National Conference discusses applications and challenges in contexts as diverse as Sweden, Honduras, Bermuda, El Salvador, and Mexico, while also exploring how government officials and communities are organizing to address those challenges.
Panelists:
Rachel Locke, Founding Director, International Interventions, National Network for Safe Communities (moderator)
H.E. Jeffrey Baron, Minister of National Security, Government of Bermuda
Enrique Betancourt, Director of the Citizen Security Initiative, Chemonics International
Jeremy Biddle, Coordinator, Central America Regional Security Initiative, United States Agency for International Development
Kimberley Jackson, Program Manager, Ministry of Social Development and Sports; and Managing Director, Team Street Safe, Government of Bermuda
Kurt Ver Beek, Vice President, Asociación para una Sociedad Más Justa (Association for a More Just Society), Honduras
Erik Wennerström, Director-General, Swedish National Council for Crime Prevention
Context
Jaitman, L., Guerrero R.,  Olavarría-Gambi, M., Soares, R. (2015). The Welfare Costs of Crime and Violence in Latin America and the Caribbean. Washington, DC: Inter-American Development Bank. DOI: http://dx.doi.org/10.18235/0000170.
Institute for Economics and Peace (IEP).(2017). The Economic Cost of Violence Containment. Retrieved from http://visionofhumanity.org/app/uploads/2017/04/The-Economic-Cost-of-Violence-Containment.pdf
Karstedt, Susanne.(2017). Scaling criminology: From street violence to atrocity crimes, pp. 465-482. In: Drahos, Peter. Regulatory Theory: Foundations and Applications. Canberra: Australia National University Press. Retrieved from http://www.jstor.org/stable/j.ctt1q1crtm.38.
Felbab-Brown, V. (2013). Peña Nieto's Piñata: The Promise and Pitfalls of Mexico's New Security Policy against Organized Crime. Latin America Initiative, Foreign Policy at Brookings.  Retrieved August 24, 2017, from https://www.brookings.edu/wp-content/uploads/2016/06/mexico-new-security-policy-felbabbrown.pdf.
International Crisis Group. (2017). Mafia of the Poor: Gang Violence and Extortion in Central America. Latin America Report N.62. Retrieved from http://www.refworld.org/docid/58e74ed64.html.
Mazerolle, L., Bennet, S., Davis, S., Sargeant, E., & Manning,  M. Legitimacy in Policing: A Systematic Review . Campbell Systematic Reviews (2013:1). DOI: 10.4073/csr.2013.1.
Fearon, J., & Hoeffler, A. (2014). Benefits and Costs of the Conflict and Violence Targets for the Post-2015 Development Agenda. Copenhagen Consensus Center. Retrieved from http://www.copenhagenconsensus.com/sites/default/files/conflict_assessment_-_hoeffler_and_fearon_0.pdf.
Papachristos, A., Meares, T., & Fagan, J. (2013) Why Do Criminals Obey the Law? The Influence of Legitimacy and Social Networks on Active Gun Offenders, 102 J. Crim. L. & Criminology 397. Retrieved from http://scholarlycommons.law.northwestern.edu/jclc/vol102/iss2/3.
Focused Deterrence Strategy 
Abt, T., & Winship, T. What Works in Reducing Community Violence: A Meta-Review and Field Study for the Northern Triangle. USAID. February 2016. https://www.usaid.gov/sites/default/files/USAID-2016-What-Works-in-Reducing-Community-Violence-Final-Report.pdf.
Edward R. Maguire & William R. King. (2013). Transferring criminal investigation methods from developed to developing nations, Policing and Society: An International Journal of Research and Policy, 23:3, 346-361, DOI: 10.1080/10439463.2013.818097
Densley J.A., Jones D.S. 2016. Pulling Levers on Gang Violence in London and St. Paul. In: Maxson C., Esbensen FA. (eds.) Gang Transitions and Transformations in an International Context. Switzerland, Cham: Springer. DOI: doi.org/10.1007/978-3-319-29602-9_16.
Violence Reduction Unit, Scotland. (2014). Case Study: Preventative criminal justice in Glasgow, Scotland. Retrieved from http://www.reform.uk/wp-content/uploads/2014/11/Preventative_criminal_justice_in_Glasgow_Scotland.pdf.
Muggah, R., Szabó de Carvalho, I., Alvarado, N., Marmolejo, L., & Wang, R. (2016). Making Cities Safer: Citizen Security Innovations from Latin America. Strategic Paper 20, Igarape Institute. Retrieved from https://publications.iadb.org/handle/11319/7757. 
Felbab-Brown, V. (2013). Focused deterrence, selective targeting, drug trafficking and organised crime: Concepts and practicalities. (Rep. No. 2). Retrieved August 23, 2017, from https://www.brookings.edu/wp-content/uploads/2016/06/drug-law-enforcement-felbabbrown.pdf.
Braga, A. (2017). Focused Deterrence Strategies. Oxford Research Encyclopedia of Criminology. doi: 10.1093/acrefore/9780190264079.013.11.
Thacher, David. (2016). Channeling Police Discretion: The Hidden Potential of Focused Deterrence. University of Chicago Legal Forum, 2016(13), 533-577.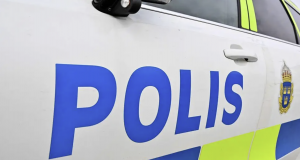 On Tuesday afternoon, people from criminal groups were called to Örebro's first Stop Shooting meeting. The meeting was held at the Konserthuset in Örebro and the
Read More