Strategies for Change
"Social services cannot do [reduce violence] alone. Community members cannot fight that battle alone…nor do I think police can. I think that we've got to work together." 
Reygan Harmon, Ceasefire Program
Director, Oakland Police Department
The Group Violence Intervention (GVI) reduces homicide and gun violence, minimizes harm to communities by replacing enforcement with deterrence, and fosters stronger relationships between law enforcement and the people they serve. National Network Executive Director David Kennedy and colleagues pioneered GVI's evidence-based strategies with "Operation Ceasefire" in Boston during the 1990s. Subsequent GVI implementations across dozens of challenging cities, including Oakland, Chicago, Detroit, and New Orleans, have repeatedly demonstrated that violence can be dramatically reduced when community members join together with law enforcement and social service providers to focus a three-pronged antiviolence message on highly active street groups.
The GVI messages are simple: Community members with moral authority over group members deliver a credible moral message against violence. Law enforcement puts groups on prior notice about the consequences of further group-involved violence for the group as a whole. And support and outreach providers make a genuine offer of help for those who want it. A central method of communication is the call-in, a face-to-face meeting between group members and the strategy's partners.
"I think the most important thing about the National Network and the focused deterrence strategy is that it's a very powerful blend of a lot of the best of what we know about criminal justice today."
Thomas Abt, Senior Research Fellow and Lecturer, Harvard University
When these three elements are in place, and partners across community, law enforcement, and support and outreach providers can work together, GVI fosters internal social pressure within groups that deters violence, elevates clear community standards against violence, offers group members an "honorable exit" from committing acts of violence, provides a supported path for those who want to change, and reserves strategic, group-based sanctions only for situations where group-involved serious violence persists.
Braga, A., Weisburd, D. L. (2012). The Effects of "Pulling Levers" Focused Deterrence Strategies on Crime. Campbell Systematic Reviews. DOI: 10.4073/csr.2012.6
Braga, A. A., Weisburd, D.L. (2012). Pulling Levers Focused Deterrence Strategies to Prevent Crime. No. 6 of Crime Prevention Research Review. Washington, D.C.: U.S. Department of Justice, Office of Community Oriented Policing Services.
Braga, A. A., Hureau, D., & Winship, C. (2008). Losing Faith? Police, Black Churches, and the Resurgence of Youth Violence in Boston. Ohio State Journal of Criminal Law, 6 (1) 141-172
Braga, A. A., McDevitt, J., & Pierce, G. L. (2006). Understanding and Preventing Gang Violence: Problem Analysis and Response Development in Lowell, Massachusetts. Police Quarterly, 9 (1) 20-46
Braga, A A., Kennedy, D.M., Piehl, A.M., & Waring, E.J. (2001, September). Reducing Gun Violence: The Boston Gun Project's Operation Ceasefire. National Institute of Justice Research Report
Corsaro, N., & Engel, R. S. (2015). Most Challenging of Contexts: Assessing the Impact of Focused Deterrence on Serious Violence in New Orleans. Criminology & Public Policy, 14(3). DOI:10.1111/1745-9133.12142.
Kennedy, D.M. (2008). Deterrence and Crime Prevention: Reconsidering the Prospect of Sanction. NY: Routledge.
Mazerolle, L., Bennett, S., Davis, J., Sargeant, E., Manning, M. (2012) Legitmacy in Policing. Campbell Systematic Reviews.
Meares, T. L.(2009). The Legitimacy of Police Among Young African-American Men. Faculty Scholarship Series. Paper 528.
McGarrell, E., & Chermak, S. (2003, October). Strategic Approaches to Reducing Firearms Violence: Final Report on the Indianapolis Violence Reduction Partnership. National Criminal Justice Reference Service.
Papachristos, A. V., & Kirk, D. S. (2015). Changing the Street Dynamic: Evaluating Chicago's Group Violence Reduction Strategy. Criminology & Public Policy, 14(3). DOI:10.1111/1745-9133.12142.
Papachristos, A. V., Meares, T., & Fagan, J. (2007). Attention Felons: Evaluating Project Safe Neighborhoods in Chicago. Journal of Empirical Legal Studies, 4 (2) 223-272.
42%
reduction in gun homicide through Stockton Operation Peacekeeper, 1997-2002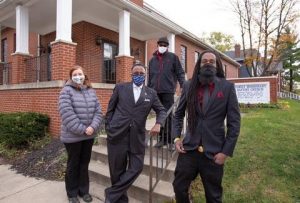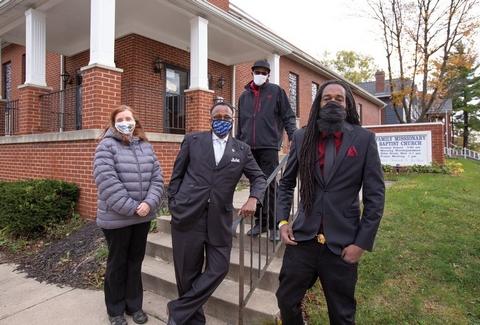 "The theory is that there is a small percentage of individuals committing the large amount of violent crime that is taking place in our community,"
Read More